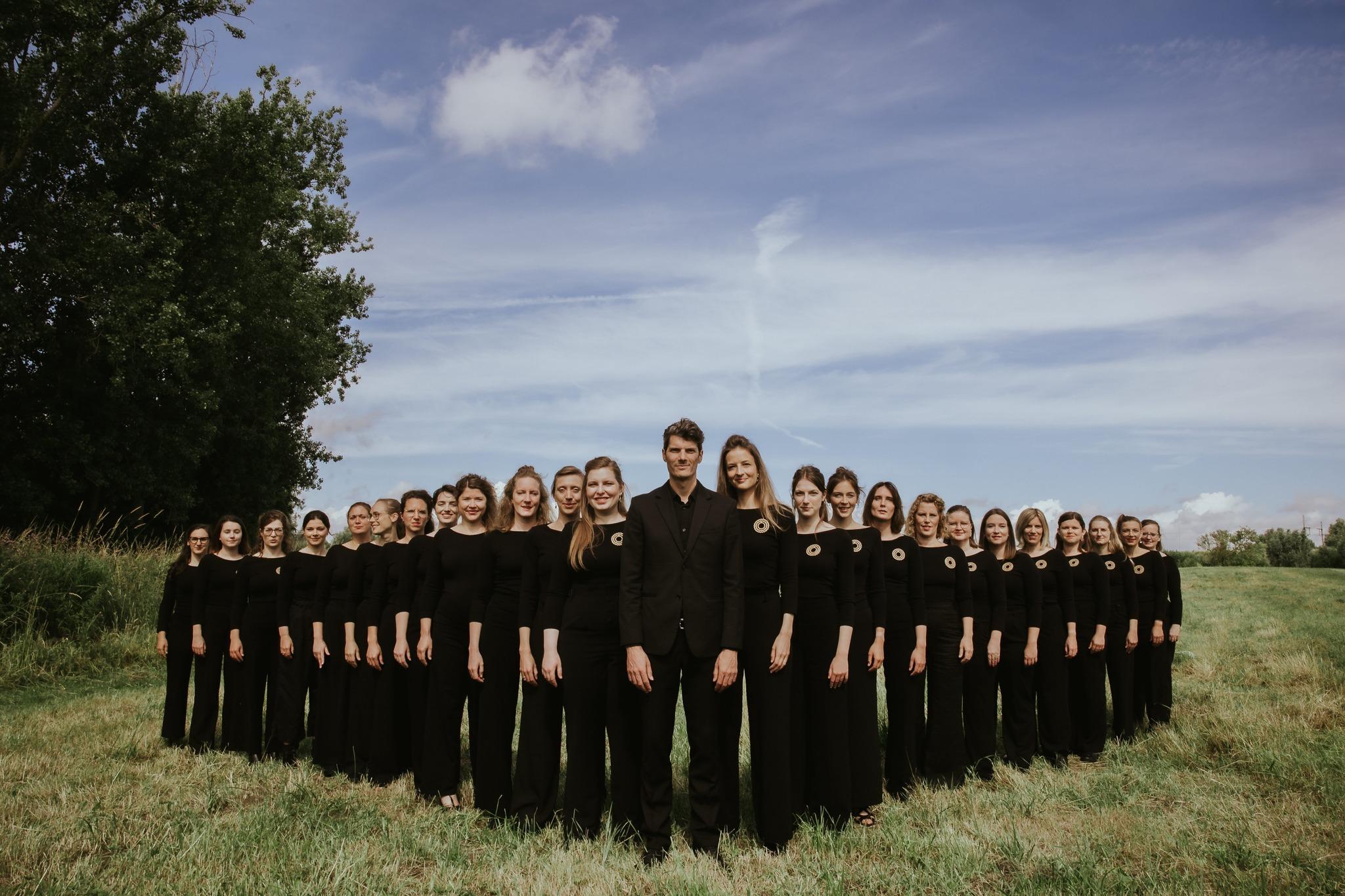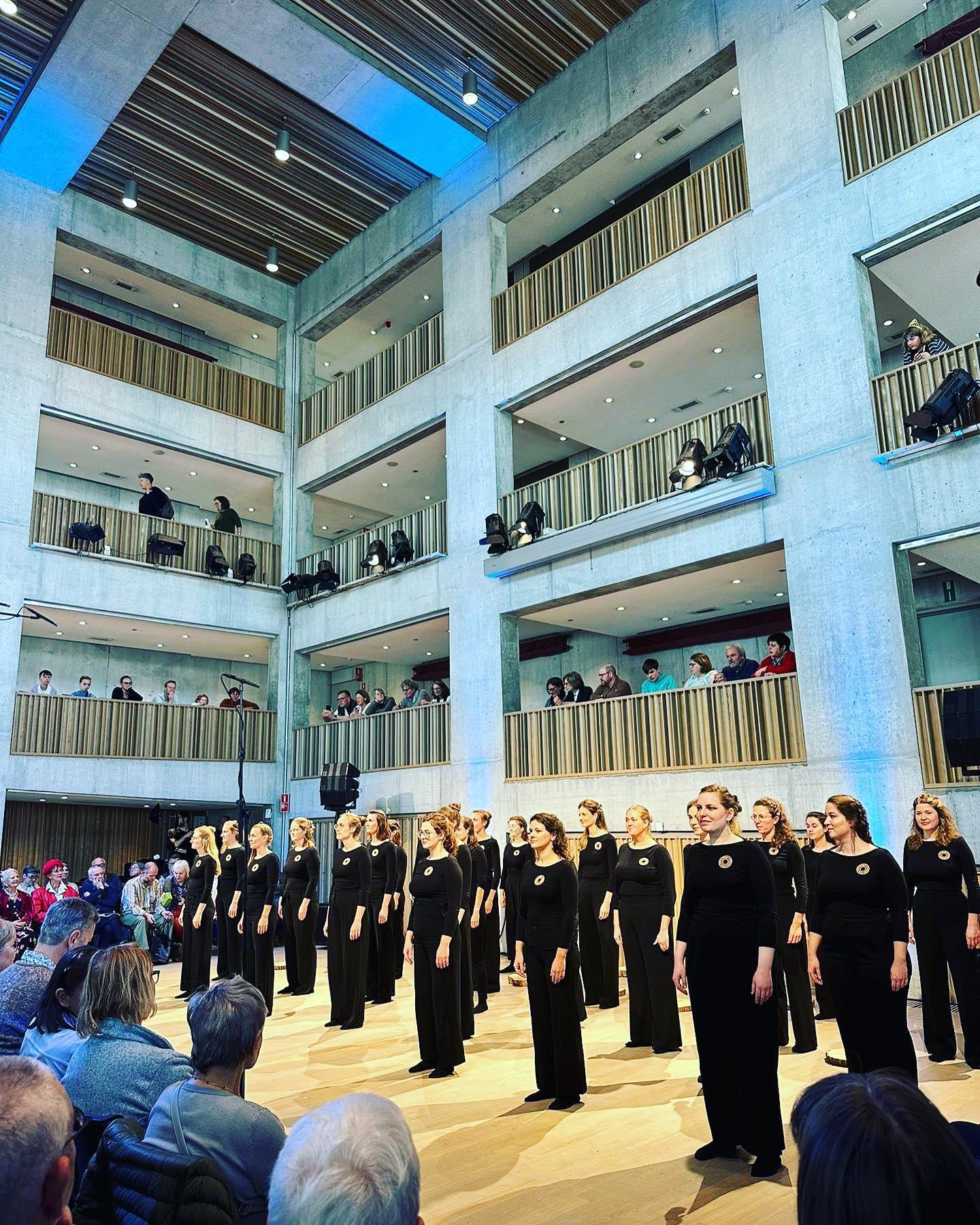 On the 29th of October, we had the honor to sing at "Iedereen Klassiek" for Klara at the concerthall in Bruges.
Iedereen Klassiek
 Amaranthe is a Belgian young women's choir from Oudenaarde that aspires to stand out in the choral world with unique projects. Under the inspiring leadership of Johannes Dewilde, this close-knit group performs contemporary a cappella choral music.
Amaranthe has the ambition to present an interesting event calendar which consists of a combination of concerts on their own account and concerts at the invitation of well-established national and international organisers of events. They aim to move their audience and invest in quality, carefully selected and surprising programs that highlight the choir's individuality. Amaranthe stands for passion, experience, quality and uniqueness. They are frequently assisted by internationally renowned coaches such as Panda Van Proosdij and Jolien De Gendt. Amaranthe was founded in 2006 as a girls choir, conducted by Linde Devos. Since 2012 the choir has been conducted by Johannes Dewilde. Over the years they have become a well-established and highly respected choir in Belgium. The choir has collaborated on several projects together with many artists and organisers such as Nekkanacht (supporting act), Johan Verminnen (cd 'Stemmen'), Koorlink, the Flemish Radio Choir conducted by Eric Withacre, etc. Amaranthe has also made its presence felt at the international choral scene. They obtained the following outstanding results at festivals and choral competitions:
Champion Flanders Choir Festival, Kontich (2015)

Promoted to the premier division at the provincial choir tournament East Flanders (2016)

Champion of category Female Choirs and Conductor's Prize for outstanding achievement, Musica Eterna Roma, Rome (2017)

Champion of category Equal Voices (as the first Belgian choir) and best performance of the compulsory work, IKV Maasmechelen (2017)

Champion Choir tournament CantaRode, Public award, Conductor's prize, Kerkrade (2018)

Champion of category Female Choirs and Musica Sacra, Budapest International Choral Festival and Competition (2019)

World Champion of category Musica Contemporanea with 93% & World Champion of category Vocal ensembles and chamber choirs of equal voices with 98,38%, World Choir Games (2021)
"Amaranthe sings with sensitivity, precision, beauty and much concentration. It is clear that the preparation and trainings has been done very carefully and with perfection, following the path in achieving high artistic quality. The scene presence is emotive and happy. Fantastic choir!"
Maria Guinand - Venezuela
"Beautiful singing! Amaranthe performs interesting repertoire to a very high level - great intonation, great sound, great attention to detail, great interpretation and expression. All round excellent! It was my pleasure to adjudicate them in Antwerp at the 2021 World Choir Games."
Bernie Sherlock - Ireland
"I had the pleasure to hear the choir Amaranthe at the World Choir Games 2021. This choir not only inspires with very clean intonation, full sound and differentiated interpretation, the special thing is that through their singing music comes alive. Amaranthe makes choral music exciting and fascinating!"
 Karl-Gerhard Strassl - Vienna/Austria
"Fantastische groep die zeer goed op elkaar ingezongen is. Indrukwekkend!"
Luc Anthonis - België
"What a wonderful choir! The sound is very compact with interesting timbre and perfect intonation. Wonderful phrasing and intonation en beautiful balance and blend in general. Excellent!" 
Pietro Ferrario - Italië
"Distinct sound, perfect intonation, smart choice of repertoire, inspiration of the audience, incredible interpretation…
Young Women's Choir Amaranthe and its conductor Johannes Dewilde gave us a performance to remember! It was for sure, one of the most impressive highlights of the 11th World Choir Games – Flanders 2021!" 
Maria Emma Meligopoulou - Macedonia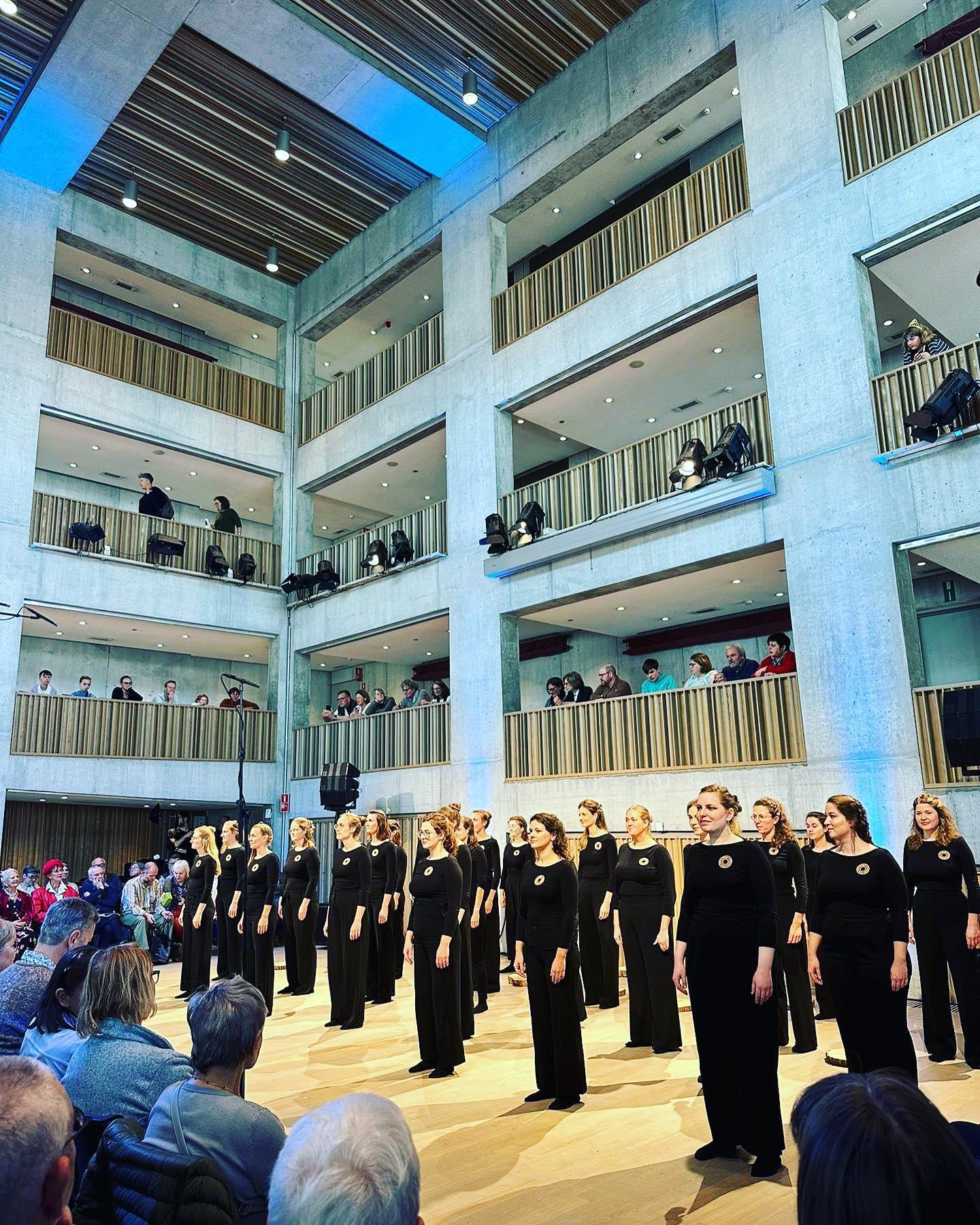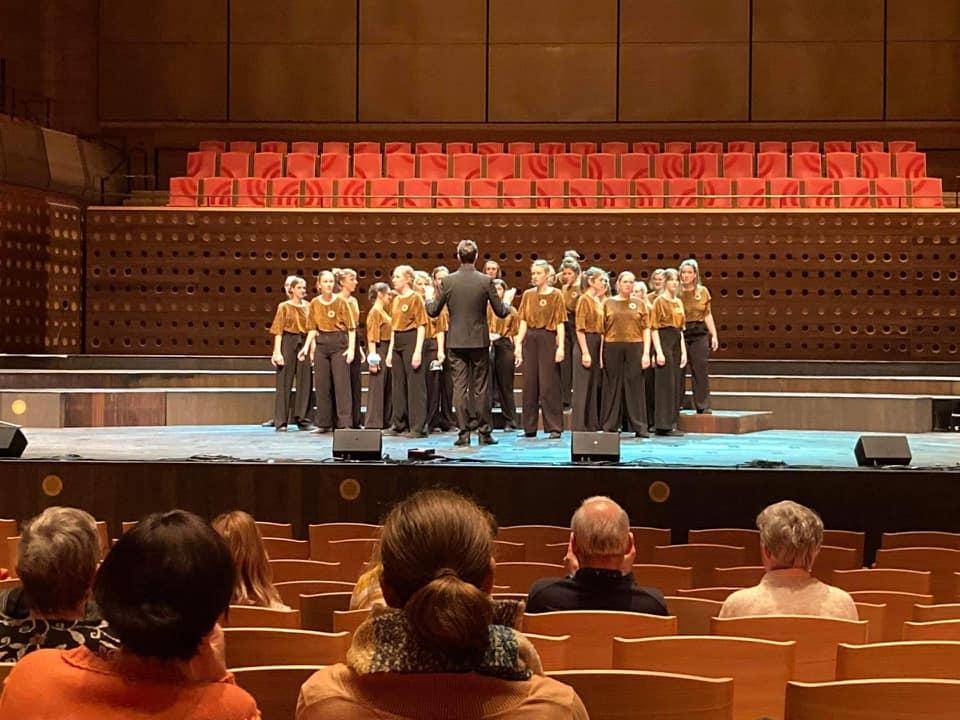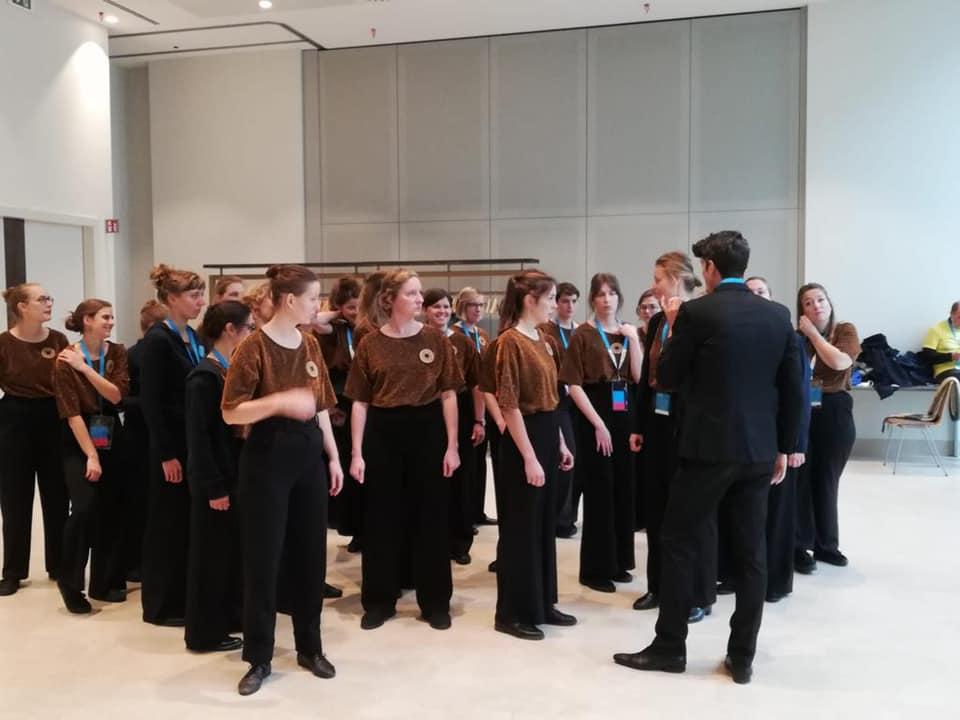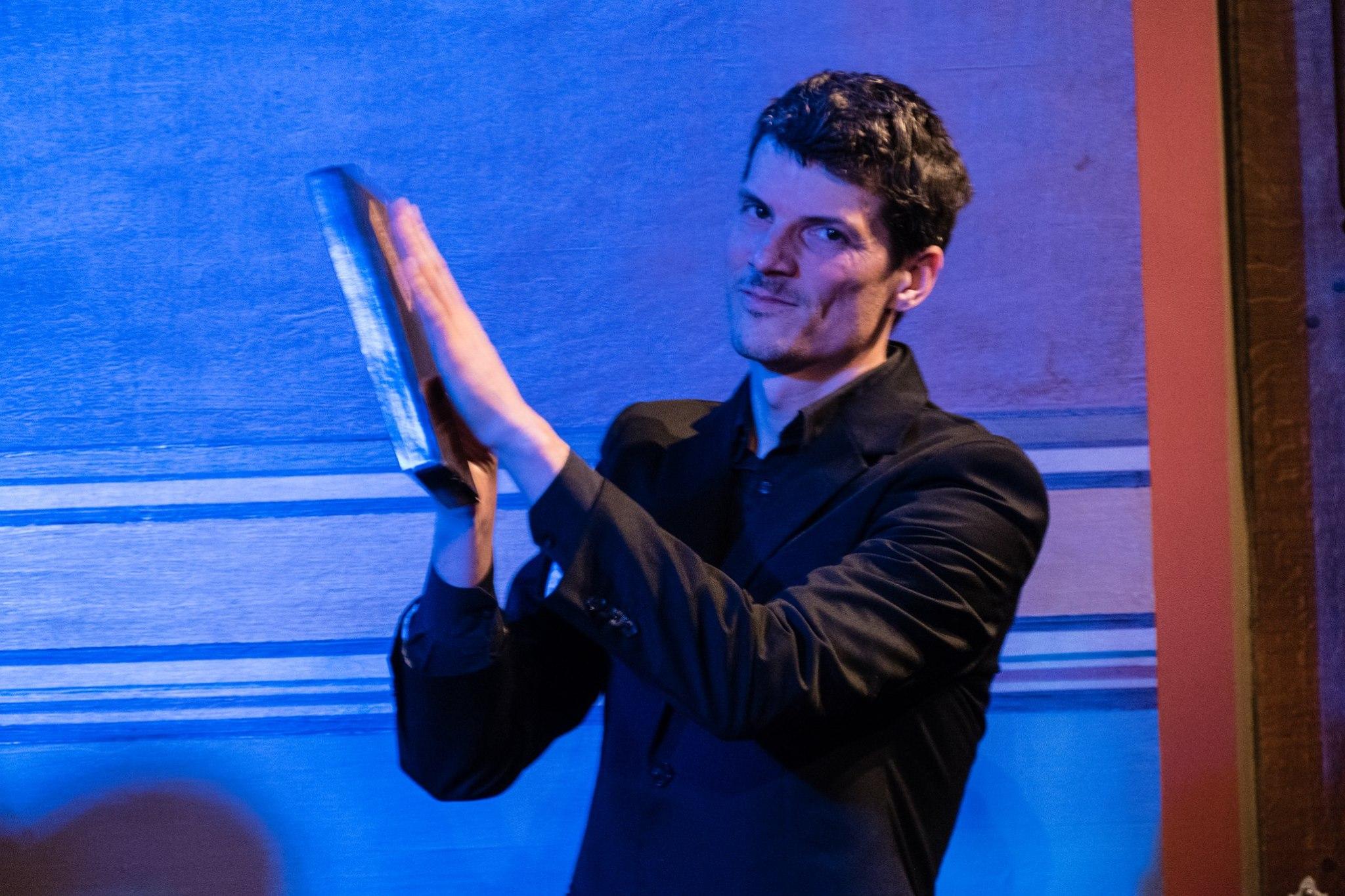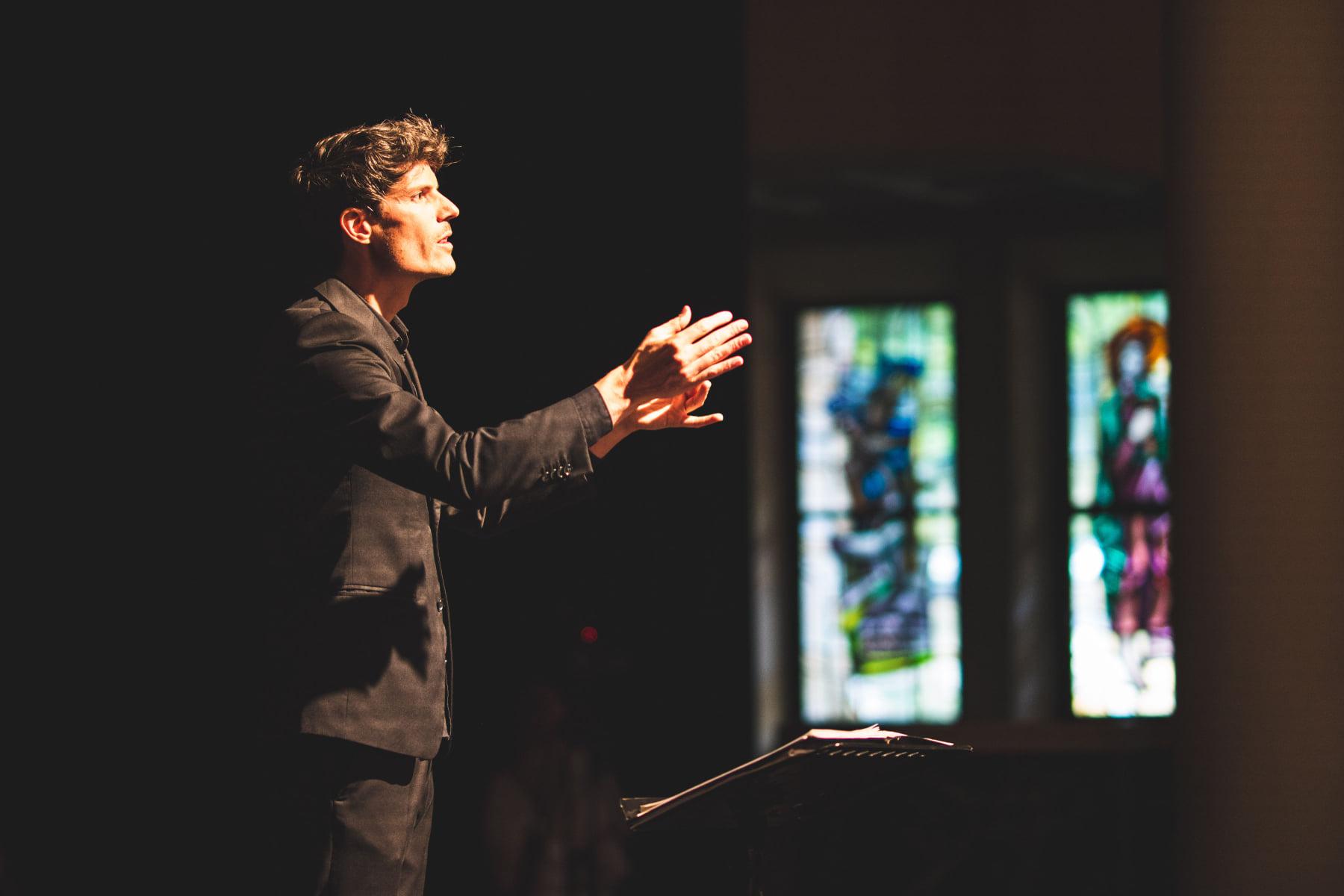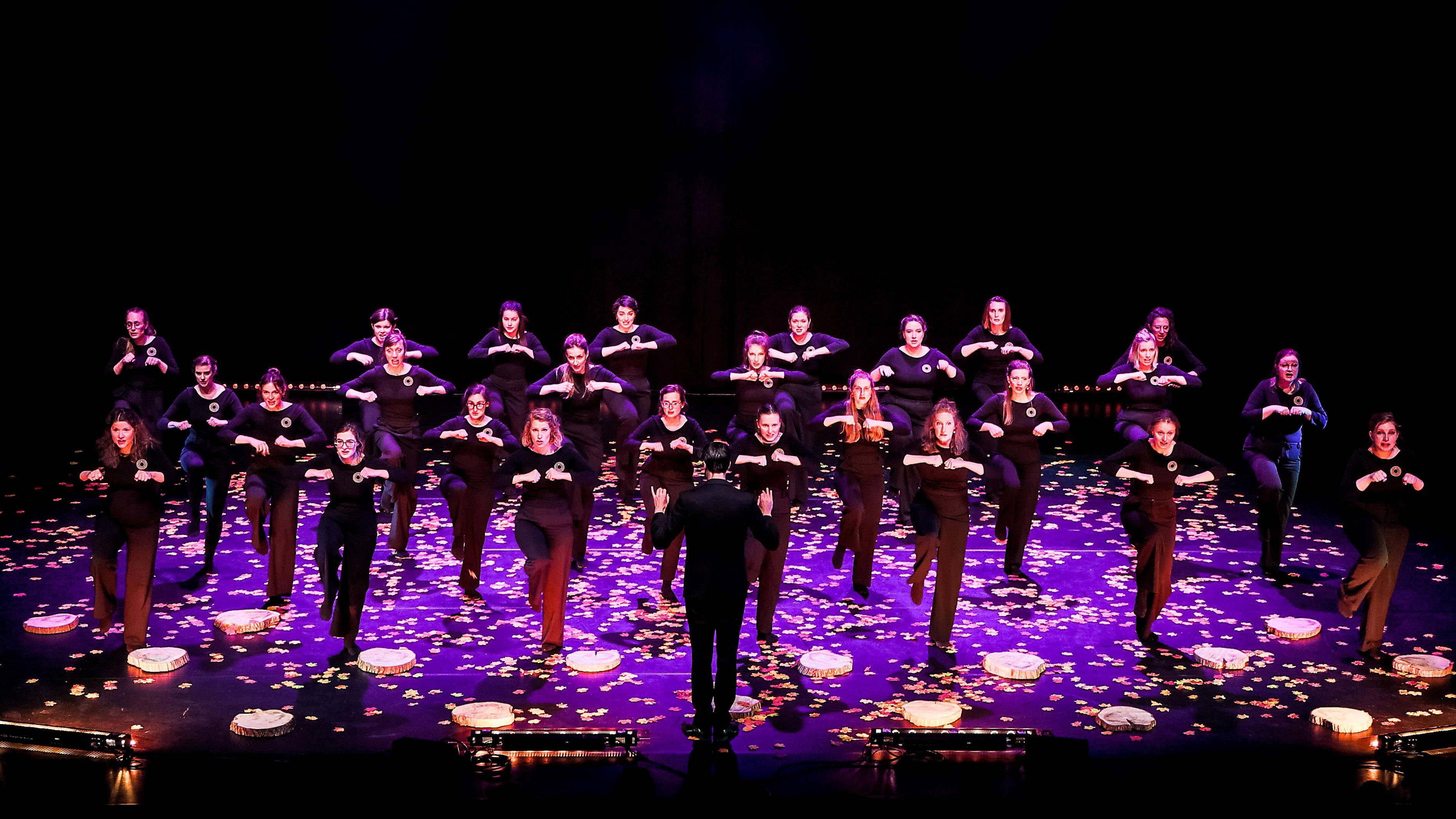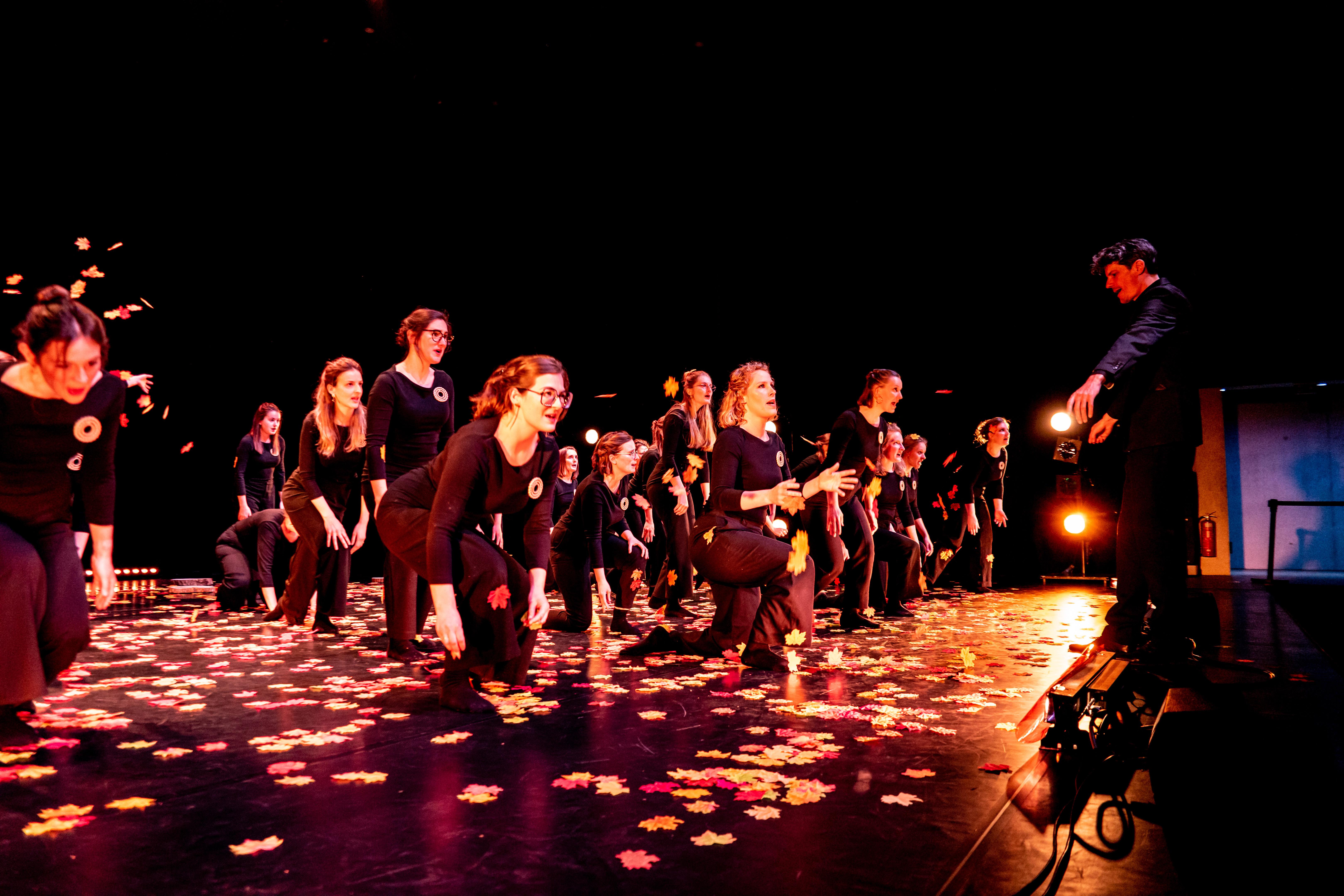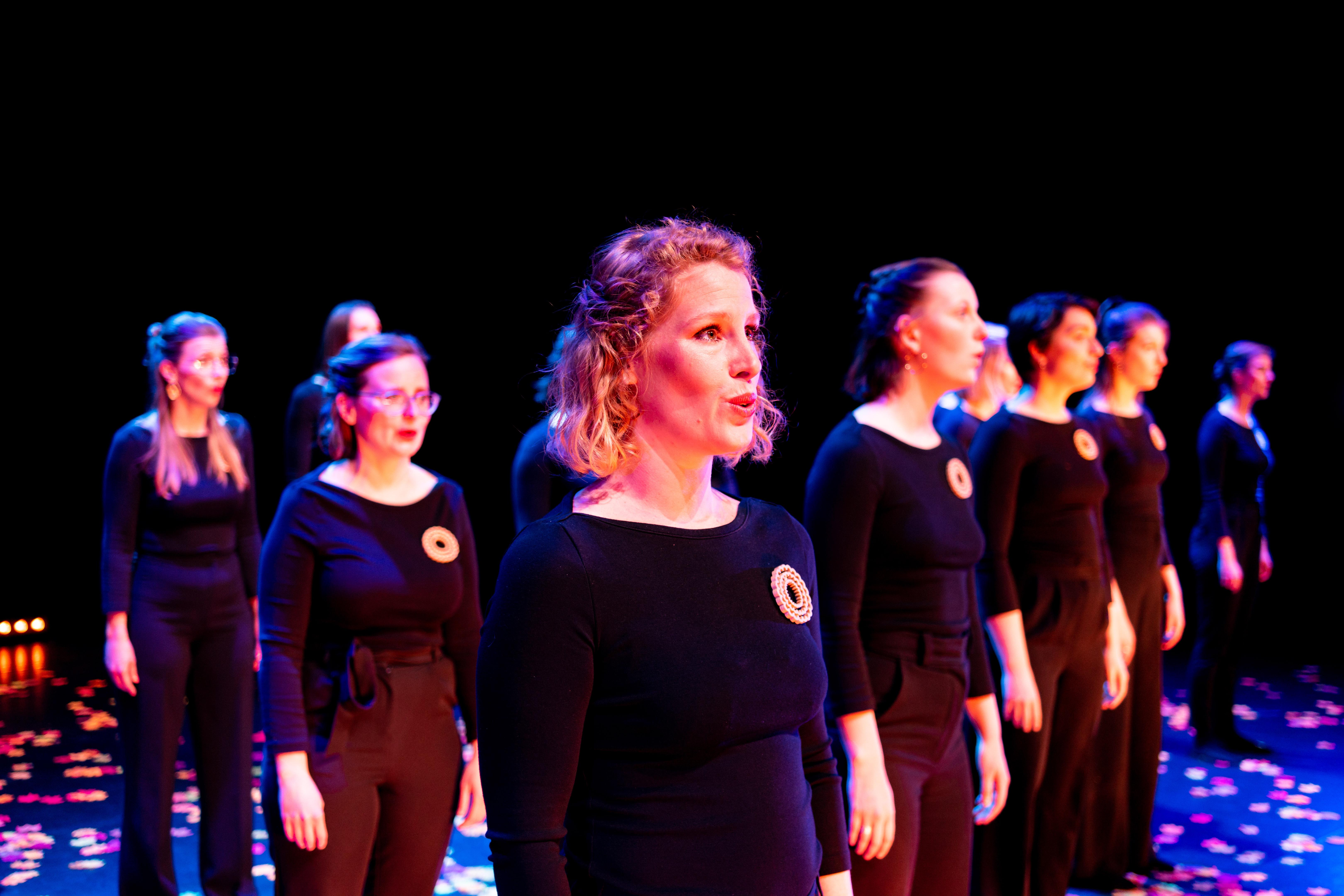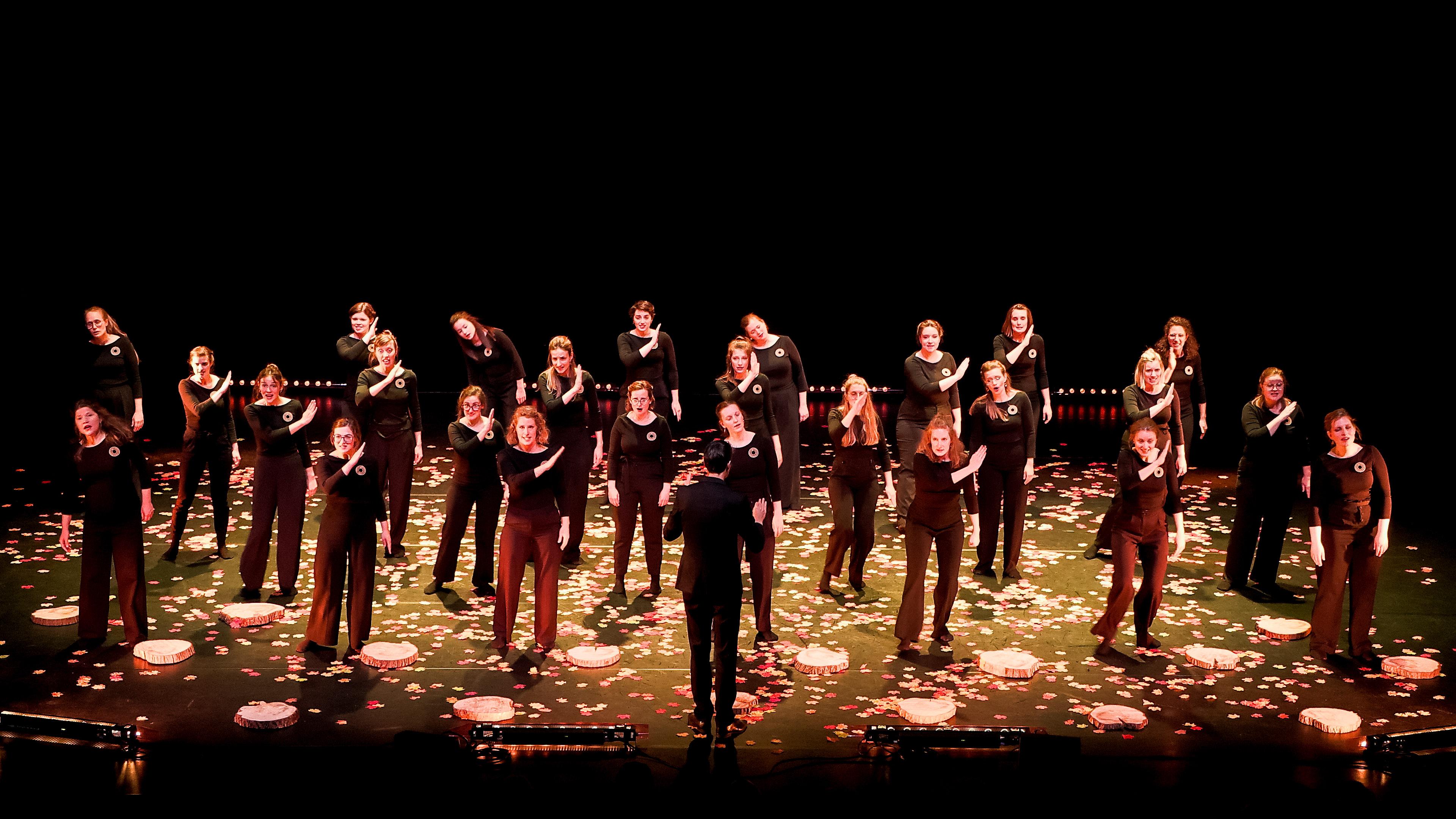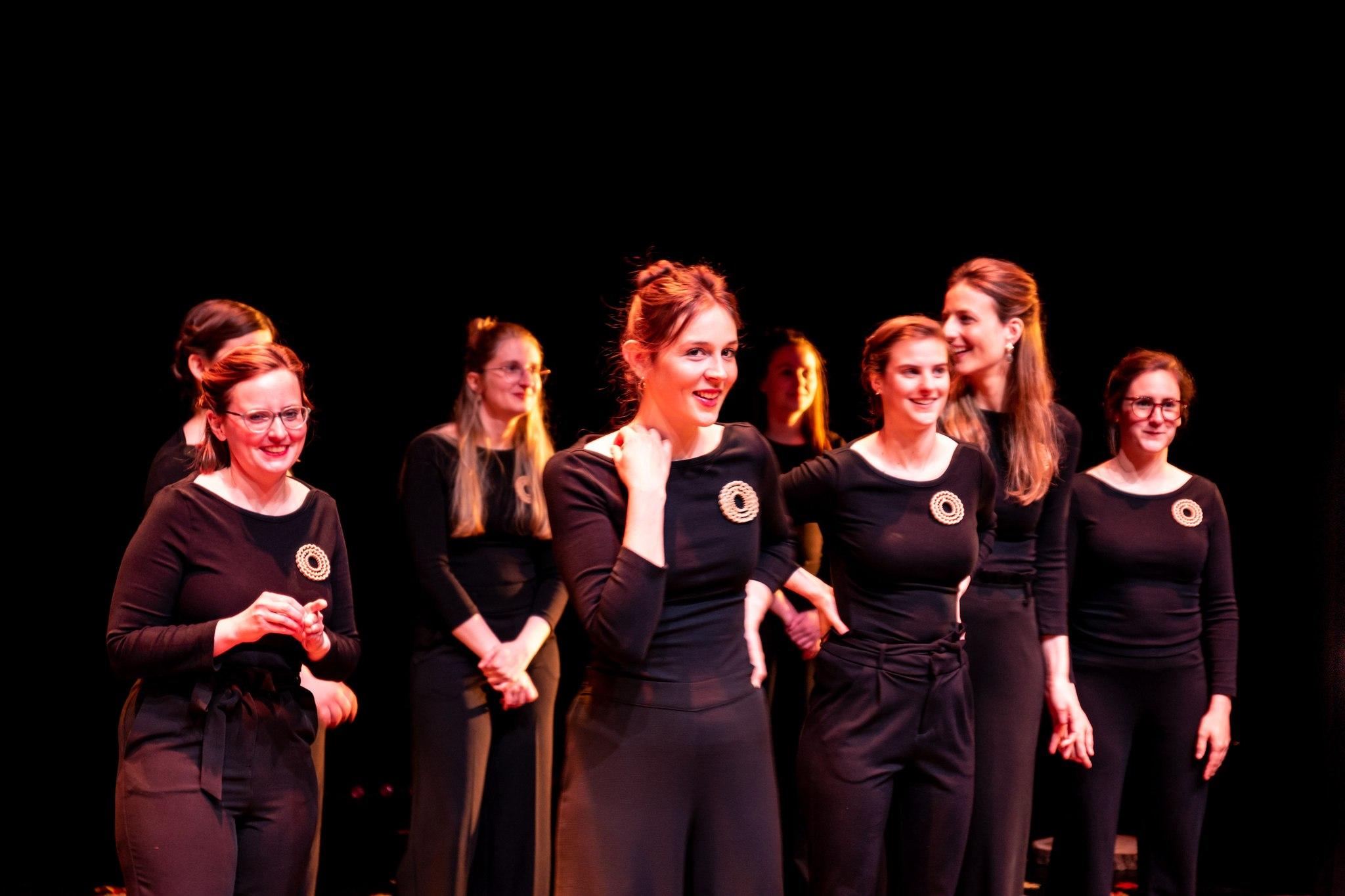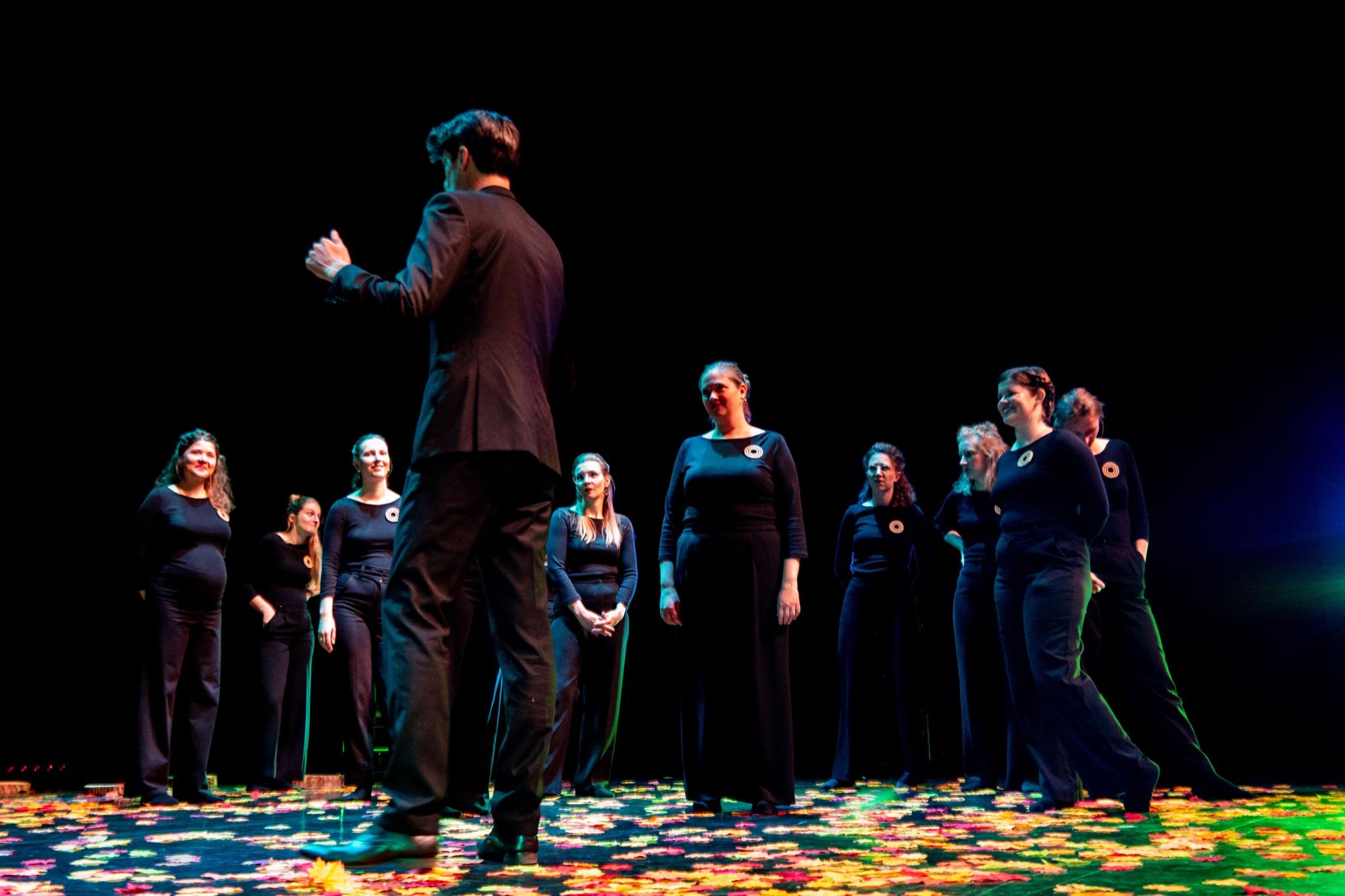 Would you like to know who is part of Amaranthe?
Here you have an overview!
Become a guardian angel
To be able to organise concerts and other activities, Amaranthe is always looking for (financial) support. Are you a fan of our choir? Become a guardian angel! By making an annual contribution of €50 you support our activities. In exchange you will not only get our heartfelt thanks, you will also receive 2 free tickets and reserved seats for one of our concerts. We will also keep you informed of our latest concerts and projects.
If you would like to become a guardian angel, all you have to do is transfer €50 to Amaranthe's accountBE92 1030 8179 5623 mentioning "GUARDIAN ANGEL + NAME". Please also send a confirmation email to info@amarantheoudenaarde.be